CREATIVITY IN THE CURRICULUM
Here at St Bernard's, we have a strong commitment to creative thinking and practices in our curriculum. It underpins the work we do, supporting children to achieve better outcomes.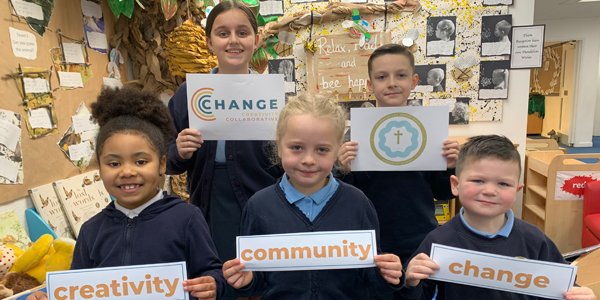 St Bernard's has been designated by the Arts Council as the only Creativity Collaborative in the North West.
C CHANGE- The Story So Far
You can find more information about Creativity Collaboratives here.
The 5 creative habits for learning are threaded through all of our curriculum.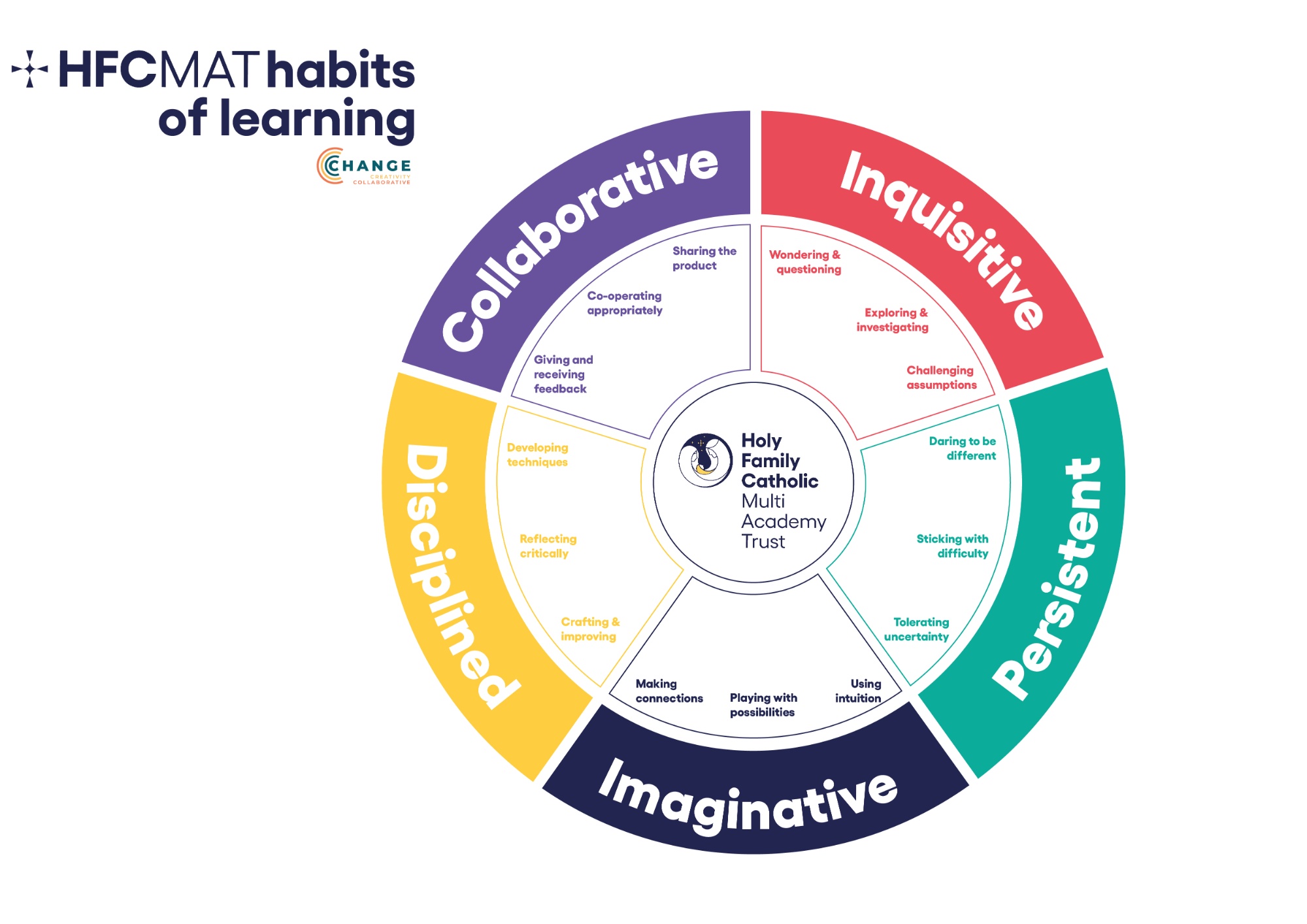 We have been awarded the Platinum Artsmark Award for our commitment to creativity, arts and culture.
St Bernards RC Primary School have set out a strategic and outward facing approach to their Artsmark work which places a premium of knowledge sharing and a sense of connectedness with other schools via their leadership role in the Ignite Schools initiative which has been active for 5 years. Recent knowledge sharing potential is exemplified by your assistant head partnering with the director of Action Transport Theatre on an EU learning event, the learning from which will be cascaded via your Ignite network. You are clearly an active and established setting with the capacity to champion the arts in education. Recent highlights within your own school include a very wide range of curricular and extra-curricular offers including arts award, music, poetry, and perhaps most powerfully drama as you have co-commissioned a new play which has seen heavy involvement from your pupils. Your work on the play 'adrift' has also been evaluated and it is interesting to note that a report is publicly available. Congratulations on a strong submission.

Here is Guy Claxton talking about our work at St Bernard's around collaboration and dispositions. Please watch from 27:31