Cakes and a soaking for MacMillan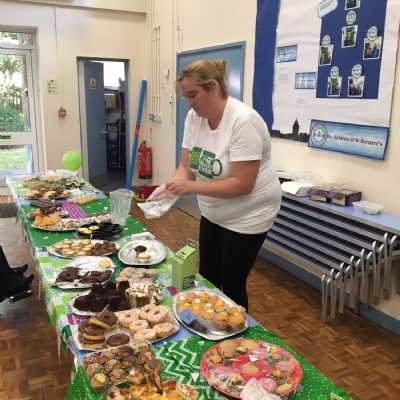 Our fantastic team of parents raised £150 for MacMillan cancer care with a cake sale and much more last Friday.
Everyone had a great time whilst raising money for this important cause. The PTA organised events including soak the teacher, name the baby and pie face! Mr Jevons, Mrs Wilson, Mr Evans & Miss Reid all went home wet and everyone had a smile on their face after a wonderful event. Thanks to everyone who took part.