international dot day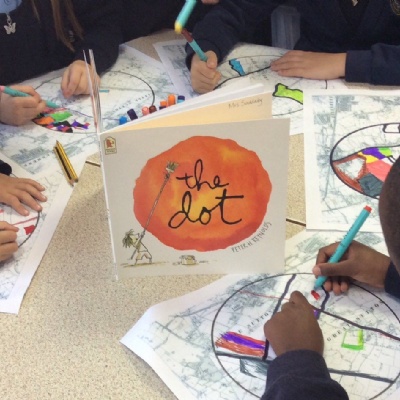 Pupils at St. Bernard's go dotty!
On International Dot Day all the classes shared the story 'The Dot' by Peter H. Reynolds. In this book a little girl named Vashti thinks she cannot draw, but her teacher challenges her to make a mark and see where it takes her.
This story links to our whole school belief of 'The Power of Yet' and the need to have a growth mindset.