attendance
Every second matters in school to ensure our children reach their potential. Our attendance system ensures that no children are disadvantaged by poor attendance and punctuality and through our positive partnerships, we endeavour to achieve excellent attendance for all.
Gold award winners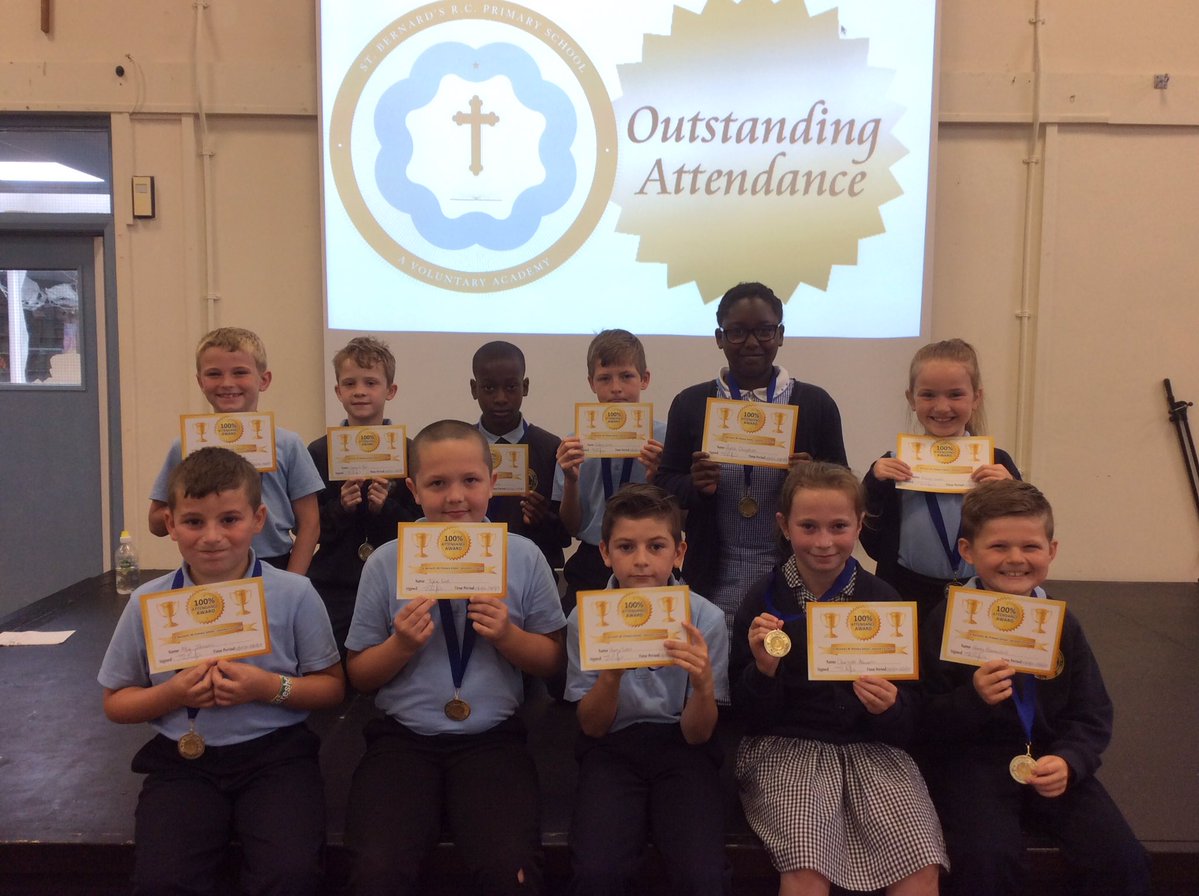 Congratulations to all the children who achieved 100% attendance last year, you thoroughly deserve your certificate and medal!
How do we share attendance expectations?

All parents and children are reminded of attendance expectations and systems around attendance & punctuality through:
Welcome pack
New Starter's Meetings
Newsletter
Assembly
Website
Parents are expected to phone and let school know if their child is absent and the reason why.
rewarding attendance and punctuality
Attendance trophy
Family rewards
End of year award for Key Stage 1 and Key Stage 2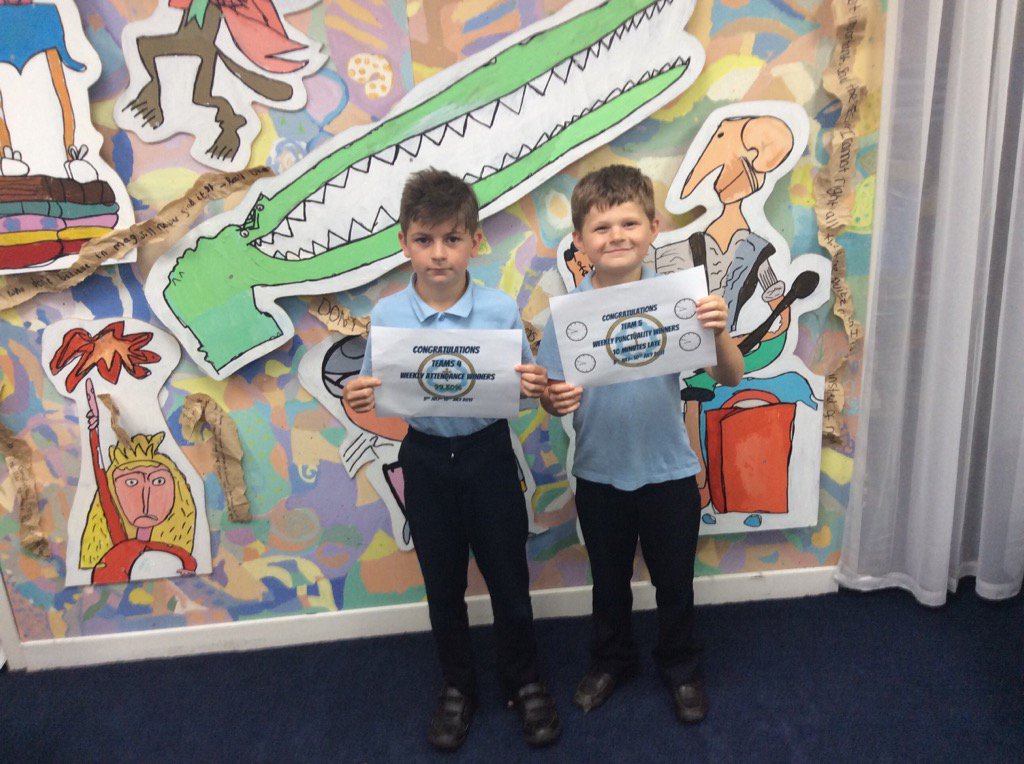 monitoring attendance

Mrs Pulford monitors attendance daily.
Text messages are sent to parent/carers if their child is absent.
If attendance and punctuality is not meeting expectations parents will be offered support in improving this before a formal meeting is planned.
If attendance and punctuality fail to improve the Education Welfare Officer will be contacted.
Attendance 2016-17
Mrs Pulford closely monitors the attendance of all pupils to help us achieve our target of 97% attendance. This year:
17 children achieved 100% attendance
94 children achieved 97% or higher attendance
Last year attendance for the whole school was 95.3%
Holidays in term time

Anyone wishing to take children out if school during term time will need to book an appointment to see Mr. Moor, the headteacher, and put the request in writing.
Time off school will only be authorised under 'exceptional' circumstances. Generally, family holidays will not be considered 'exceptional'.
From Cheshire West and Chester:
In 2013, the Department for Education (DFE) announced important amendments to legislation surrounding the taking of holidays in term time.
As of 1 September 2013, the legislation which previously granted Head Teachers the discretion to approve up to two weeks (ie 10 school days) leave of absence during term time for the purposes of a family holiday in special circumstances has changed.
The Education (Pupil Registration) Regulations 2006 (as amended) now state that a leave of absence during term time can only be approved by a Head Teacher/School Governing Body when:
A written request is made in advance of the leave being taken and the circumstances of the requested leave are 'exceptional'.
There is no longer any provision for 'holidays' in the regulations.
Following guidance from the DfE the Head Teacher and the School's Governing Body on receipt of a written request for an absence of leave from a parent/carer will consider whether the circumstances of the request are 'exceptional' and communicate to the parent/carer if their request has been approved or not. A leave of absence during term time for the purposes of a holiday is not normally considered to qualify as exceptional.
If a leave of absence goes ahead after a request for approval has been declined, the absence will be recorded on the pupil's registration record as unauthorised.
Should an unauthorised leave of absence be of duration of 10 consecutive school sessions (ie five school days) or more, on the request of the Head Teacher or School Governing Body, the local authority will issue a Fixed Penalty Notice (FPN) to each of the child's parents/carers.